Tungsten Ball Lure Weight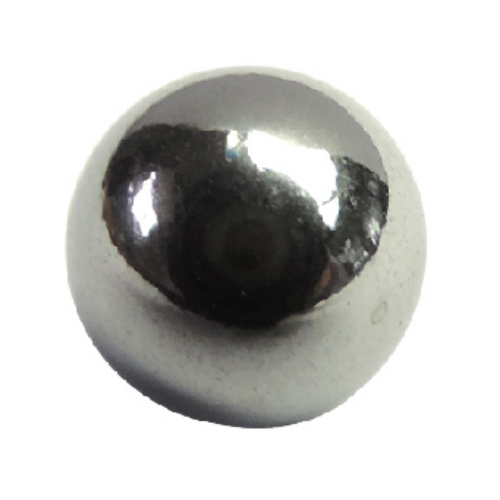 Tungsten alloy sphere is twice as heavy as brass is and heavier than lead. Perfect for any fly that has to go down deep. Allowing anglers to fish in fast flowing water where the fish lie deep. Furthermore, it is non-toxic and environmentally friendly. Tungsten alloy sphere can be made into tungsten bead. There are two small holes in the bead to make the fishing line go through it. The addition of beads to a lure or as part of the terminal setup is a great way of attracting some attention-getting noise. Many fish, including large mouth bass, are naturally curious and may be attracted to the clacking sound of beads. In addition to the noise factor, the flash of a bead in the water can be a strong attractor to cruising fish. The tungsten alloy spheres have revolutionized the traditional fishing method.

Bottom structure is very important to catching fish and now you can sense it easier by adopting tungsten alloy as fishing sinker. So tungsten fishing sinker will become more and more popular among anglers.
Technical Specification
| | | |
| --- | --- | --- |
| Cat.# | Weights | No./Pack |
| 20TBLW | 2.0mm(0.075g) | / |
| 25TBLW | 2.5mm(0.147g) | / |
| 30TBLW | 3.0mm(0.254g) | / |
| 35TBLW | 3.5mm(0.404g) | / |
| 40TBLW | 4.0mm(0.603g) | / |
| 45TBLW | 4.5mm(0.858g) | / |
| 50TBLW | 5.0mm(1.176g) | / |
| 55TBLW | 5.5mm(1.567g) | / |
| 60TBLW | 6.0mm(2.035g) | / |
| 65TBLW | 6.5mm(2.587g) | / |
| 70TBLW | 7.0mm(3.231g) | / |
| 75TBLW | 7.5mm(3.947g) | / |
| 80TBLW | 8.0mm(4.823g) | / |
| 95TBLW | 9.5mm(8.076g) | / |
| 100TBLW | 10mm(9.420g) | / |
Enquiry
Related Products