Tungsten Carbide Drill Bits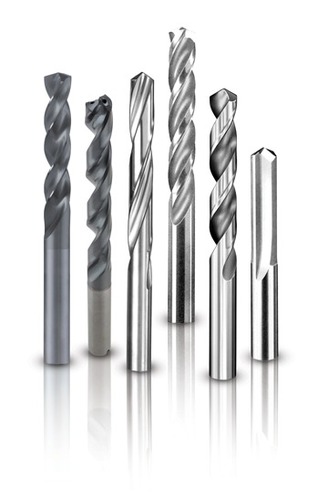 Tungsten Carbide Drilling Tool
The company is loaded with an advanced processing facility for conducting forging, heat treatment and other activities. We make use of special grade of Tungsten Carbide for the production of tungsten carbide drilling tool, that is tough and hard to drill holes with precision. There is no order limit, as we are capable of serving the smallest to largest requirements within best possible time lines.
The advantages of using tungsten carbide drilling tool
With this component you get best of both worlds, that is high performance at reasonable prices. This tool can be easy to machine to close tolerance, easily plated/painted if required and has good corrosion resistance and longer life.
If you have any inquiries, send it via mail or directly call us. The mails will be answered within 24 hours.
Tungsten Carbide Drill
High Performance

RT100

High penetration rate drill

RT100 T

Deep hole drill

EB80/100

Gun drill

GS200

Precision 3 flute drill

RT150 GG

Straight flute

HT/RT800

Insert drill




Micro Drills

Exclusive Line®

General Purpose

Type N

Standard helix

GT100

Parabolic

NC Spot

Starter drill
DRILL TOLERANCES
Tool Diameter

Diameter

Included Angle

Lip Height T.I.V.

Plus

Minus

Plus

Minus

Thru 1/8"

.0000"

.0005"

5°

5°

.0020"

Over 1/8" thru 1/4"

.0000"

.0007"

5°

5°

.0030"

Over 1/4" thru 1/2"

.0000"

.0010"

5°

5°

.0040"

Over 1/2" thru 1"

.0000"

.0012"

3°

3°

.0050"

Over 1" thru 11/2"

.0000"

.0015"

3°

3°

.0060"
DRILL SPECIFICATIONS

Carbide tip high temperature brazed to hardened tool steel body
Smooth flutes for effective chip flow
Precision ground to insure concentricity of tip & body
Dimension & element tolerances conform to following standard, unless otherwise specified on selected styles: ASME/ANSIB94.11M * ISO * NAS 907 * USCTI
"Taper Shank No." refers to American Standard taper series (formerly Morse taper series) per ASME/ANSI B5.10
Jobber length & taper length drills 1/2" diameter and smaller are manufactured with an overall length tolerance of +1/4", -1/8"
Enquiry
Related Products